This little guy is almost 6 months old and soooooooo cute!  His mommy is a friend of mine from college.  We had so much fun during the photo shoot, dressing up Kaden in different hats and leg warmers!  I'm sure he'll love these pictures when he's in high school!  Kaden was the best baby with lots of smiles!  I think he was pretty worn out from his photo shoot because he slept for two hours afterwards!  Thank you Jill for letting me take Kaden's 6 month pictures, I had the best time!!!!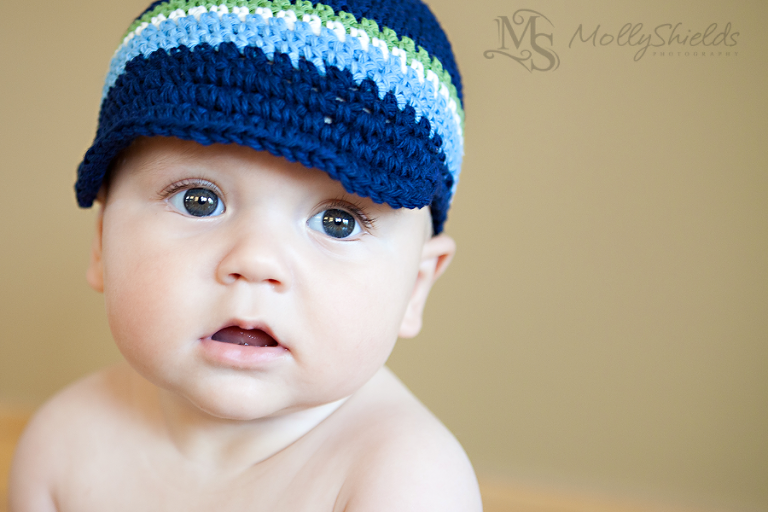 Look at these eyes!  Aren't they amazing?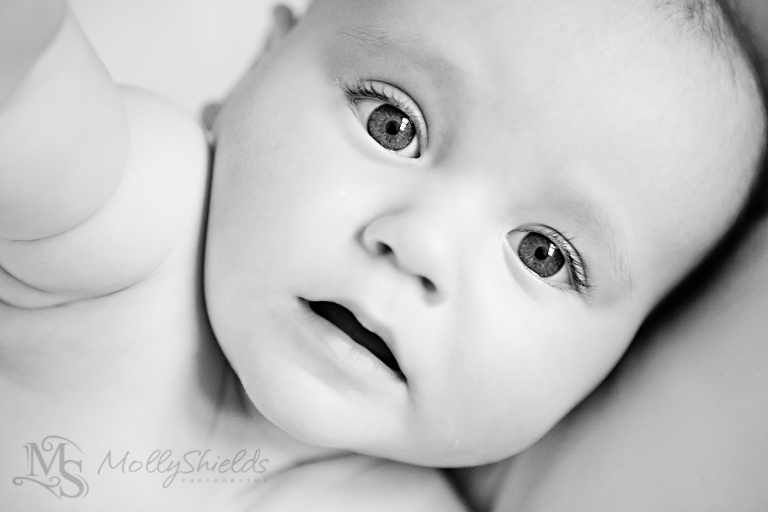 I'm pretty sure his face says it all!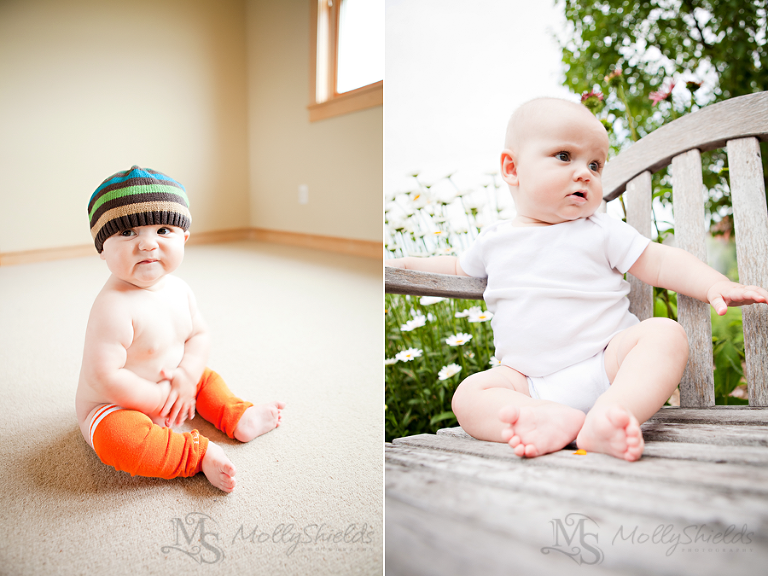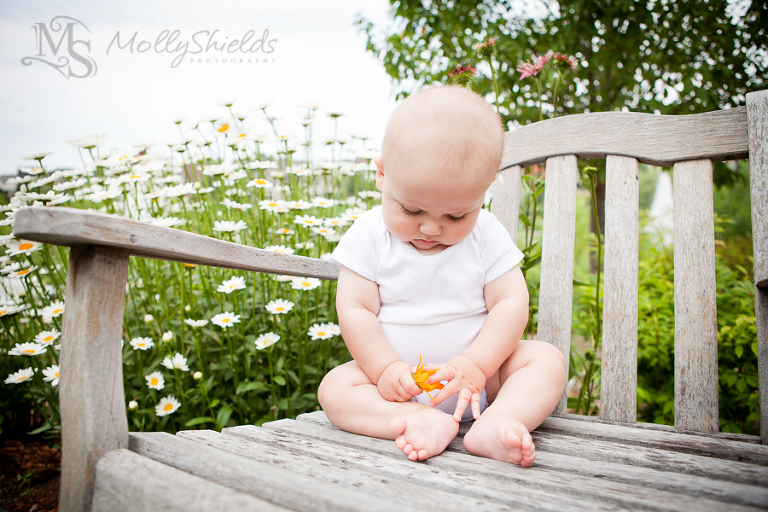 Daddy's hat and shoes….so cute!