Jakob is 9 months and on the move!  He is such a cutie and a very happy little baby!  His mom Marie brought him in for his 9 month pictures and we had so much fun watching him explore the studio!  Once he got used to me he would crawl right up to me to get an up close look at my camera!  So sweet!  He crossed his little feet anytime he sat anywhere for more than a minute and it was hilarious!  Take a look: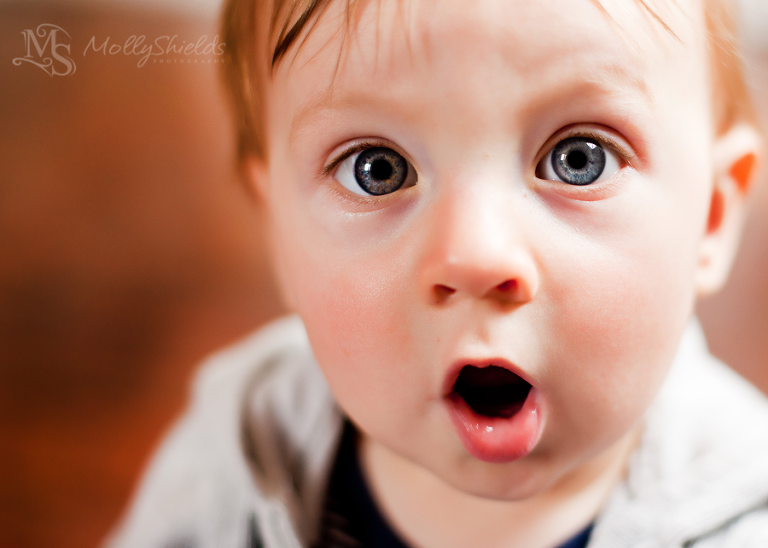 Daddy is from England Jakob brought a special shirt for photos!  Look at that little tounge, don't you just want to give him a kiss???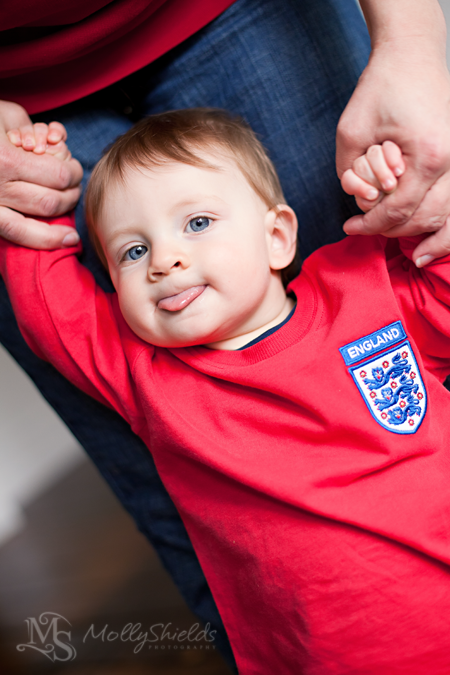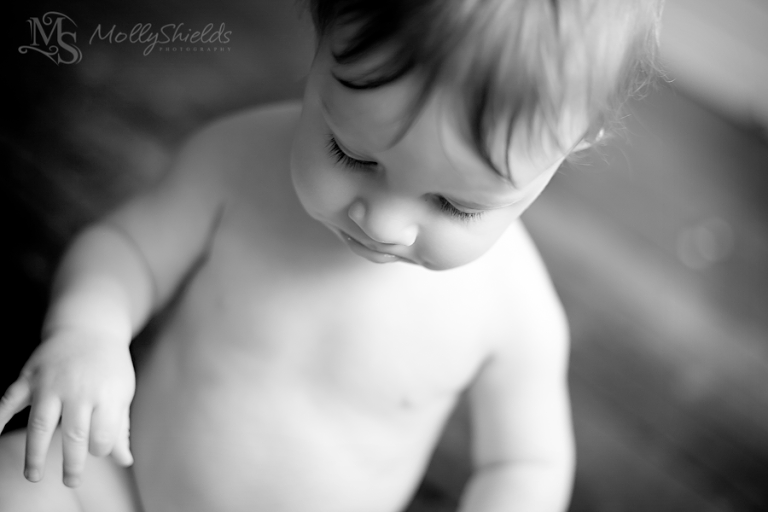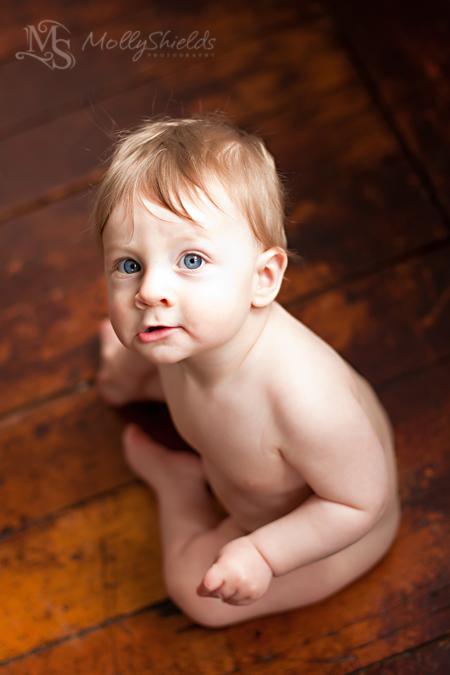 I love baby butts, cellulite never looked so good!!!!