I had a last minute request to do some family photos that were going to serve as Xmas presents for grandparents this year!  Thank goodness it was nice because we were able to find an evening last week that worked out as far as schedule, and I don't think it would have happened if this was typical October weather!  This awesome family has a 3.5 year old, almost 2 year old and an 8 week old!!!!  Talk about busy!!!  I'm exhausted just thinking about their days!  They were so much fun to be around and their boys were too cute!  LOTS of energy!  Both my kids are very energetic, but for some reason, boys just have a way of being more "busy" than girls!!!  Luckily, Henry, the middle son, loved to follow his big brother Bryan's lead so they were usually in the same place at the same time!!!  They were ALL boy!!  Playing with sticks, running around, rolling in the leaves!  Sweet little Lydia was amazing!  I don't think I ever heard her cry!  I suppose she'll get used to going with the flow being the youngest of 3 kids!  Kelly and Adam were so fun to work with and very laid back!  They were laughing at all the silly things the boys were doing and it was easy to see how much they adored their children and loved being parents!  Thank you all for giving me the opportunity to document your new family of 5!
Little Henry was too cute for his own good!!!  Ohhh, and he works for fruit snacks!!! 🙂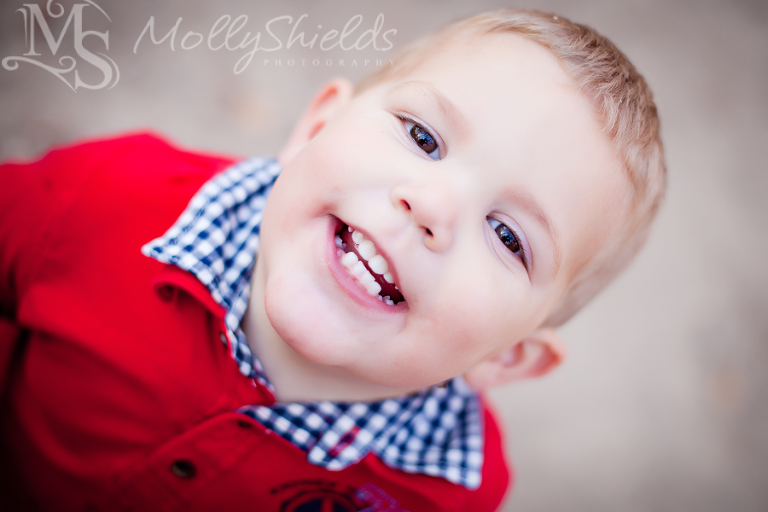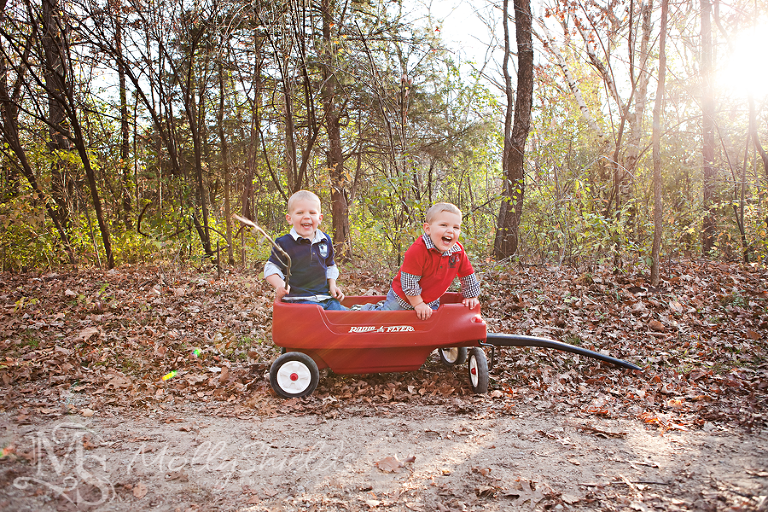 Big Brother Bryan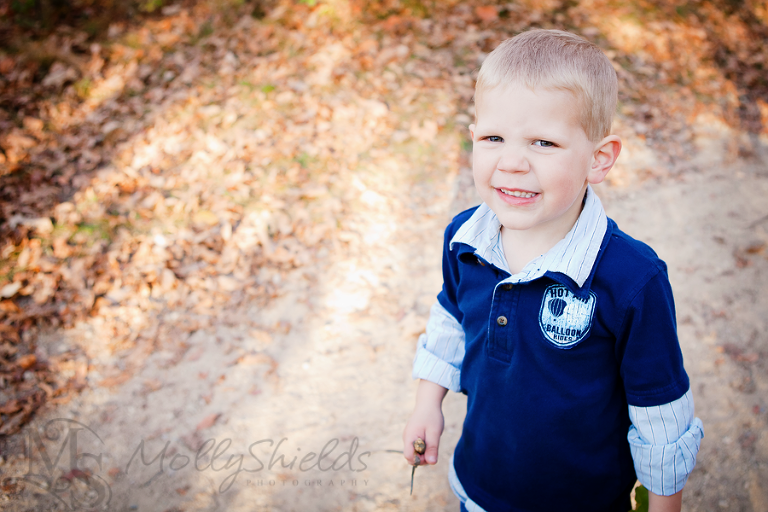 I don't know how….but I'm pretty sure Lydia slept right through our entire shoot in the leaves!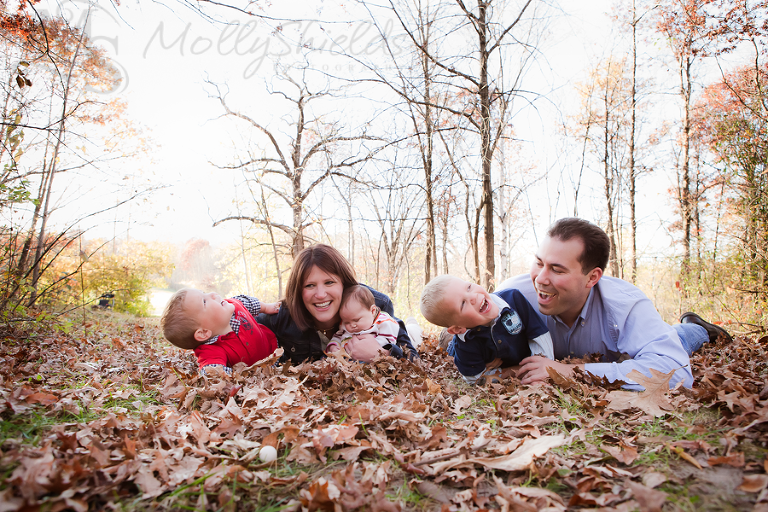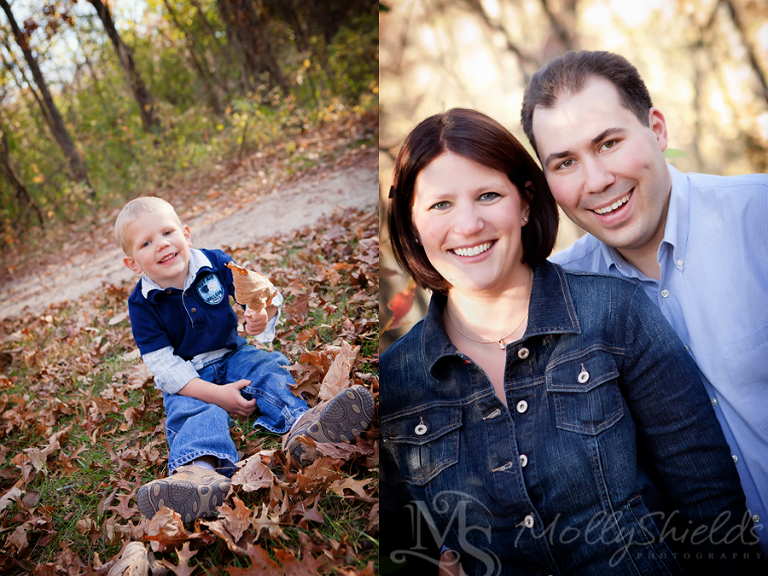 Seriously, Henry had me laughing most of the time!!  Look at that face 🙂 He was having a great time!