Thank goodness it was a decent day today, I got my kids (reluctantly) to go outside with me so I could take a few pictures of them in their costumes before we had to layer them up with jackets, hats, mittens, etc.  The funny thing is both of my kids decided to wear their costumes from last year!  Anyways, here's a few from our quick 10 minutes outside……As usual, it ended in a meltdown (thank you Nellie, you never disappoint), but not before there were lots of bribes, and possibly even a threat of missing halloween if they didn't cooperate! 🙂  Happy Halloween from our family to yours!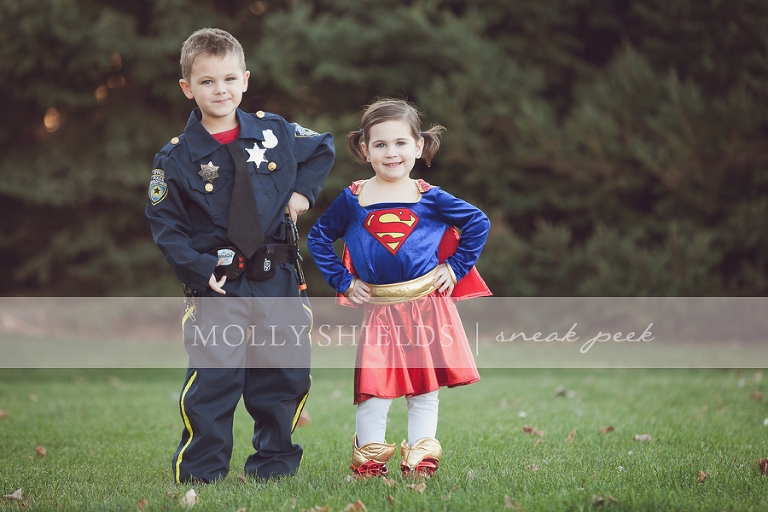 My buddy Johnny (6)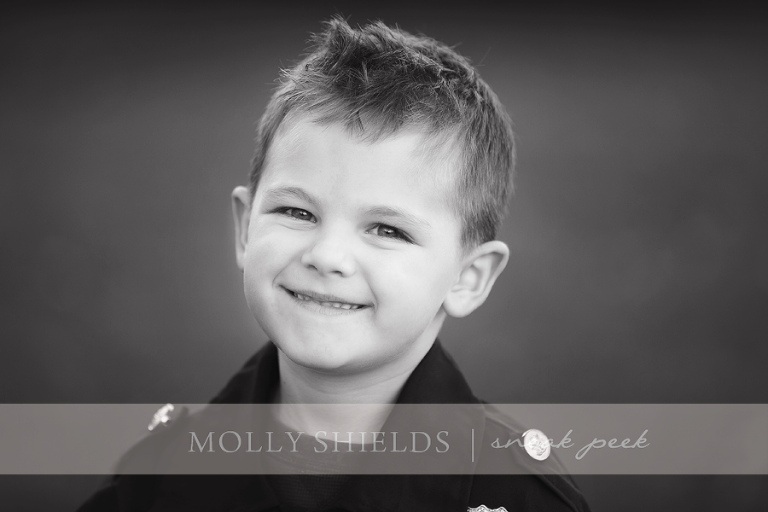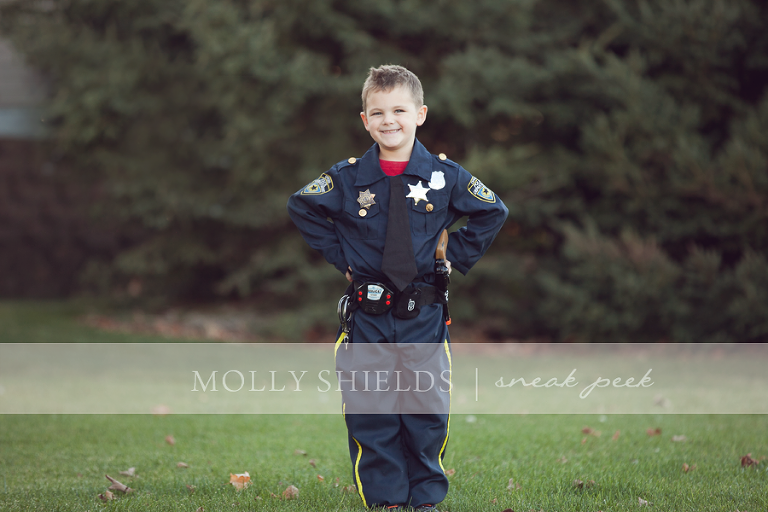 Nellie (4.5)  One of her favorite faces to make!!!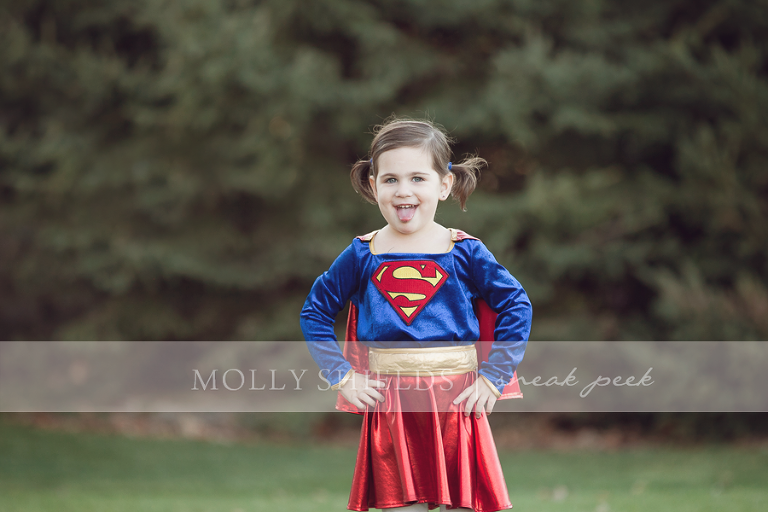 He lost his first tooth last week!!!!!!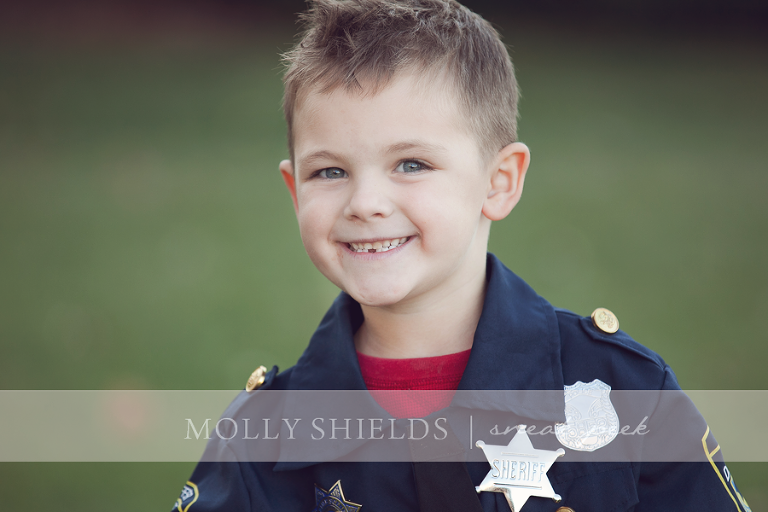 Guess who was done…that's right….supergirl.