I got to meet 7 month old Ellen for the first time today!  I met her parents about 5 years back at a friends Christmas party so it was great to see them again with their sweet little baby!  Ellen was all smiles during our session.  One thing that made her laugh was her two year old chocolate lab Fletcher!  I love big dogs and he was so much fun!  He had tons of energy and LOVED all the attention too!  We did a few pictures inside and then we went outdoors to take advantage of all the beautiful leaves in their neighborhood!  Fletcher even joined us for some pictures at the end!  He was such a great puppy, and Ellen loved watching him run back and forth outside!  Nick and Lisa, you were so great to work with!  I hope that you love the preview of your pics!  I hope I get to see you and Ellen again in the future!!!!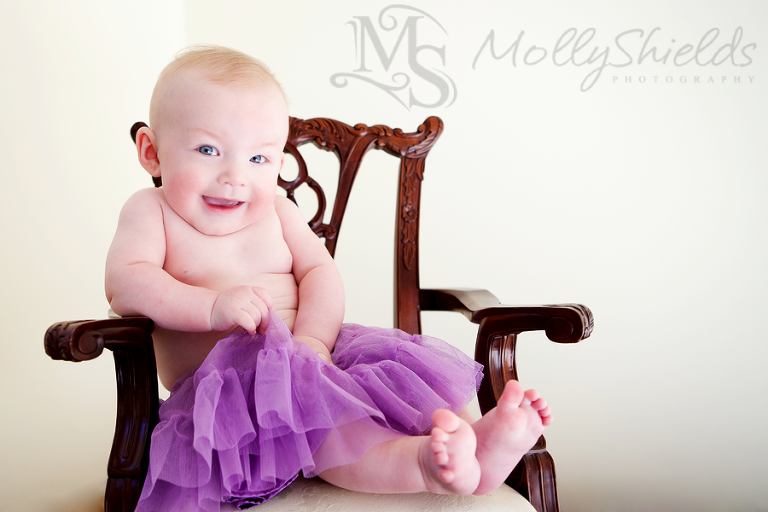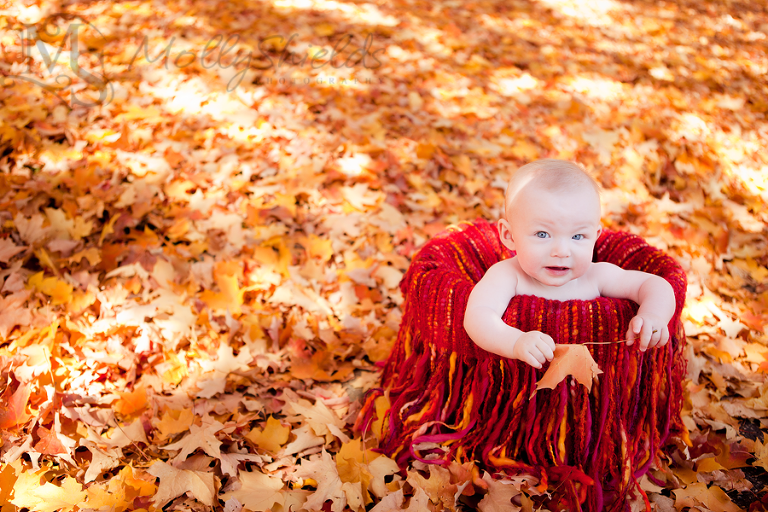 I just LOVE baby feet…I can't help it!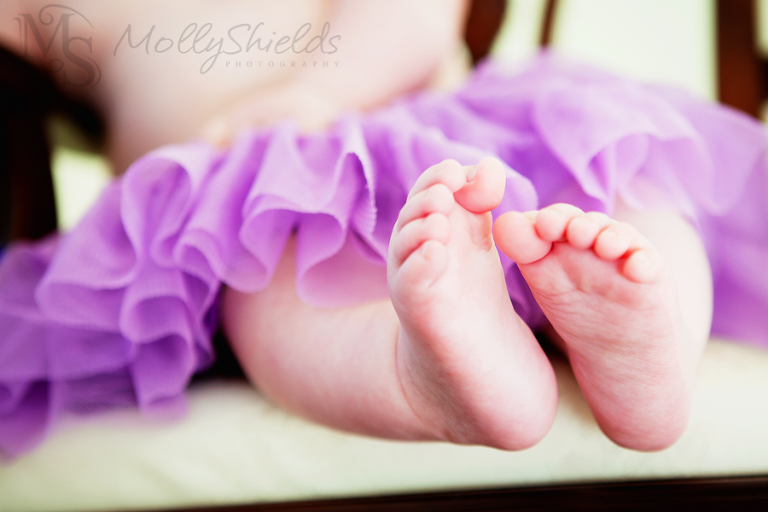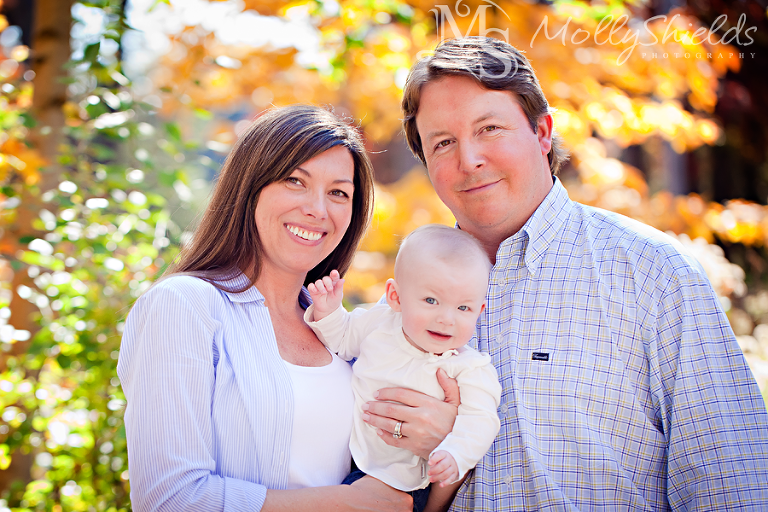 I don't think the leaf tasted quite as good as it looked!